…from FSF.org …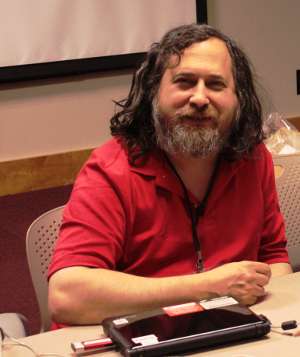 The Internet Hall of Fame inducted Stallman for his contributions as creator of the GNU Project, main author of the GNU General Public License, and his philosophical contributions as founder of the free software movement.

Stallman has been named an Innovator, a category which recognizes and celebrates individuals who made outstanding technological, commercial, or policy advances and helped to expand the Internet's reach.

Stallman had this to say upon his induction: "Now that we have made the Internet work, the next task is to stop it from being a platform for massive surveillance, and make it work in a way that respects human rights, including privacy."

The Free Software Foundation congratulates Stallman and all of the other inductees, and thanks them for their contributions to the Internet.

A complete list of 2012 and 2013 Internet Hall of Fame inductees and their bios can be found at http://www.internethalloffame.org.